About Us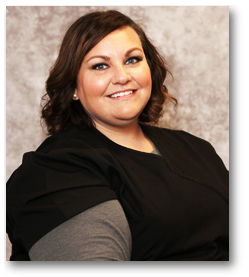 Nikki Glinski, NCMT, LMT
Massage Therapist

I want to start by thanking you for showing interest in Massage Therapy. Here is a little bit of information about myself and my background.
I am a Nationally Certified Massage Therapist and a graduate of Schoolcraft College's Massage Therapy program.
I completed an internship with the Detroit Demolition Semi-Pro football team, and have since worked with athletes ranging from Professional, to Olympic, to Collegiate, and even High school and Junior high levels.
I specialize in Sports, Deep Tissue, and Therapeutic Massage, but that doesn't mean that those are the only types of massages that I do.
I have a lot of people ask, "What can massage do for me?" Well, massage is the OLDEST therapy known to man, dating back as far as 2700 BC. The ancient Chinese, Greeks, and Romans used Massage Therapy to treat many ailments before western medicine became available.

​Today massage is used most commonly to decrease pain, increase range of motion and flexibility, improve sleep patterns, help manage anxiety and depression, ease headaches and migraines, boost your immune system, and even help with common PMS symptoms.
For additional information about the types of Massage offered at Senechal Family Chiropractic please click on the tab labeled Massage Therapy.